Over the Garden Fence - Gardening Forums
I am new to this forum, and looking for other gardeners in/around Amherst, Nova Scotia. I am currently near Winnipeg, but will be moving to Amherst area this spring! I am so excited to be moving from a 2b hardiness zone to a 5a!

I gave up on gardening a few years back. We have over 2 acres of lawn, and yard work (and mosquitoes!) became overwhelming. I'm looking forward to buying a large town lot.

Are you in a similar zone? Any good plant suggestions? I'm particularly excited to be able to grow Japanese maple. I just love the colouring!
Posts: 2
Joined: Jan 26, 2013 11:50 pm
---
Hi and welcome to the province!Like you, I enjoy living in a zone 5. It widens the possibilities of different perennials growing in our zone. Being in Amherst, you will be close to Moncton,N.B. where they offer quite a good selection of various plants.

Remi
Posts: 545
Joined: Feb 16, 2008 8:06 am
Location: zone 5 Nova Scotia
---
I'm in a 5 but in ON. Probably the same plants would grow there but, like Remi says, I'd be taking a look around at what the garden supply people recommend.
I do know that a large part of NS grows the most beautiful Blue Hydrangea I've ever seen!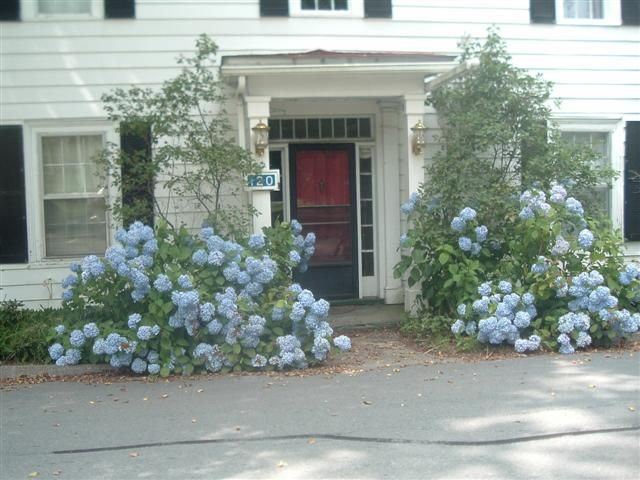 Adopt the pace of nature, her secret is patience.
.....Ralph Waldo Emmerson....

Frank . . ON5a
Posts: 886
Joined: Nov 14, 2008 11:29 am
---
I love hydrangeas! I will have to look for some of those. They are mother's day potted plants in Manitoba - hard to keep in the garden over winter.
Posts: 2
Joined: Jan 26, 2013 11:50 pm
---
I agree that much of what we grow here in Southern Ontario will also work for you. I'd also like to share Niki Jabbour's blog with you:
http://yearroundveggiegardener.blogspot.ca/
Niki lives and gardens in Halifax, so she's a great resource for garden centres in Nova Scotia and what to grow.
Site Admin
Posts: 241
Joined: Dec 12, 2008 5:58 pm
---
What beautiful blue hydrangeas!

To be moving to a different zone than 2b - my dream. Don't blame you for being excited.
"Don't walk behind me; I may not lead. Don't walk in front of me: I may not follow. Just walk beside me and be my friend."
Albert Camus
Posts: 28
Joined: Jan 28, 2012 12:12 pm
---
I'm in New Glasgow which is a 5b zone. Right now my irises are blooming like mad, the lily of the valley is in bloom, the centaurea montana is opening up, lilacs are in full bloom, and my peonies are starting to get colour in the flower buds.... Zone 5 will definitely give you lots of options but we all still push those limits! Hydrangeas do abound in Nova Scotia as do rhododendrons and azaleas. Have fun!
Alison, in zone 5b Nova Scotia
Posts: 50
Joined: Jun 17, 2010 8:25 am
---
---
Return to Over the Garden Fence
Who is online
Users browsing this forum: No registered users and 8 guests